MSC is renowned for its exceptional cruise liners. The brand name certainly does not need any introduction, as there have been thousands of people who had a memorable vacation on board the MSC luxurious cruise liners.
It is certainly good news for those who love cruises that MSC will be launching MSC Bellissima in 2019. This is being referred to as the MSC Meraviglia's twin ship, and there is no need to state that it is going to be a top of the art cruise liner, both in terms of décor and elegance, as well as facilities and technological aspects.
There has been information disclosed by MSC Cruises about what one can expect from the MSC Bellissima, and so we shall be highlighting some of the key aspects of this fascinating cruise liner.
First and foremost, the cabins on board the MSC Bellissima are going to be even more elegant, even if that is quite hard to imagine when considering the sheer luxury of the cabins on the other MSC cruise liners. The cabins are going to be well equipped with whatever one migh wish for so as to guarantee complete comfort for the passengers. If you are the kind of person who places a lot of importance on extravagance and privacy when travelling, then there is no doubt that the MSC Bellissima is going to be the perfect cruise liner for you. On board the MSC Bellissima you will even find suites that even have a Jacuzzi on the balcony.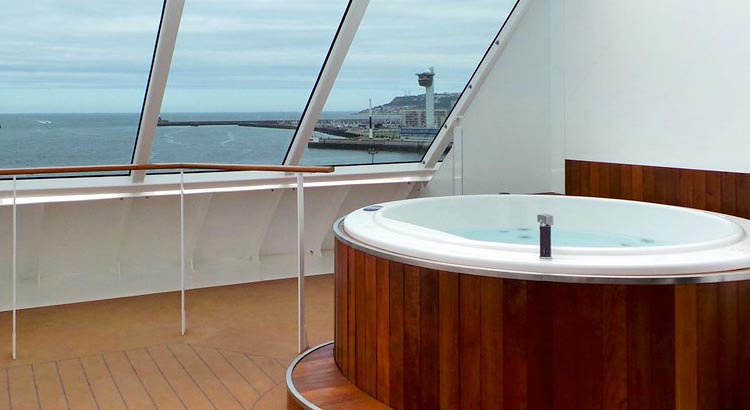 With a large, comfortable bed, a separate living room and bathroom, all highly finished, you will feel like royalty on the MSC Bellissima. One will also be able to find a bar, refrigerator, air conditioning, interactive TV, espresso machine, a telephone and a safe. The sizes of the different suites vary according to how many people they will accommodate, but all are very spacious and finished to the highest standards.
The MSC Bellissima promises to be the biggest ship ever built, and the sheer elegance will definitely leave you spellbound. MSC want the MSC Bellissima to be simply perfect, and so they are going out of their way to guarantee this. From the awesome pools to the different types of specialty restaurants, you may rest assured that you will be having the time of your life on board the MSC Bellissima, and there is so much that you can indulge in. Whatever kind of cuisine you like, you are going to find it at the MSC Bellissima restaurants. From the best Italian dishes, to restaurants that specialize in seafood, to Japanese sushi and literally an endless variety of menus to enable you to change your food choices every day.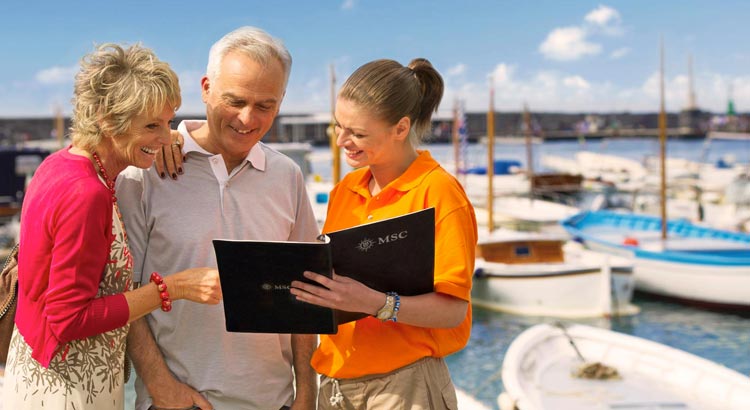 And when it comes to activities and facilities, MSC Bellissima is going to thrill you in several different ways. There is going to be an Aqua Park with numerous slides, pools and waterworks that are bound to delight families with kids!
There are also going to be shows held by the Cirque du Soleil, which is well known for their unbelievable and memorable performances. The areas which are specifically created for kids and teens include fun activities such as simulators, videogames, disco, bowling and even basketball fields. For the younger kids there are even Lego™ and Chicco™ games. There is also a TV Studio and Bar where one can enjoy watching live games, as well as participate in contests, quizzes, karaoke and live music. This is just a little idea of the types of facilities you will be able to enjoy on board the MSC Bellissima.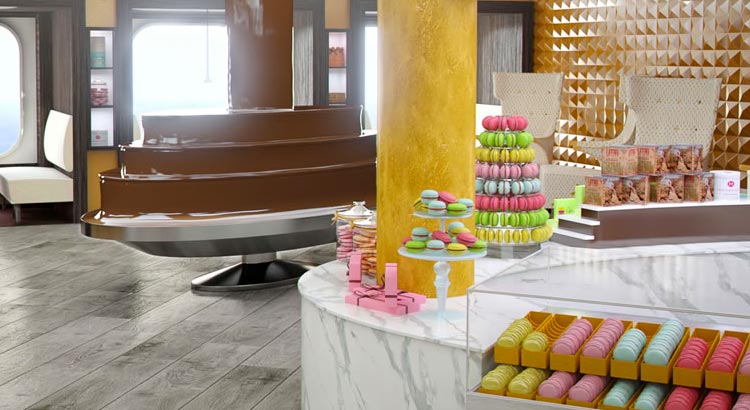 There is no denying that MSC Cruises never disappoint, but rather they strive to exceed passengers' expectations in so many different ways. And when you see what the MSC Bellissima promises to offer when it is launched in 2019, you are surely going to expect the best!
Enjoy a dream vacation with an impeccable service, luxurious surroundings, and a huge variety of facilities for all ages and preferences on board the MSC Bellissima! So what are you waiting for? As soon as the MSC Bellissima is launched, you just have to book your vacation on it as will surely be a totally wondrous experience and a memorable holiday!