On January 18, 2018 Taoticket was premeasured as Best Partner by Carnival Cruise Line and Princess during the first edition of the "Appreciation Event" organized by Gioco Viaggi with Carnival Cruise Line and Princess.
The ceremony took place in the capital of Lombardy in the luxurious 5-star Park Hyatt Hotel, a prestigious location in the world of fashion and business in Milan.
The Park Hyatt was designed by the famous architect Ed Tuttle in 2003 in a classic 19th century building and offers several high quality services, such as the Spa By Sisley, the gym, conference rooms and presentations, as well as the famous Vun restaurant that It has 2 Michelin stars.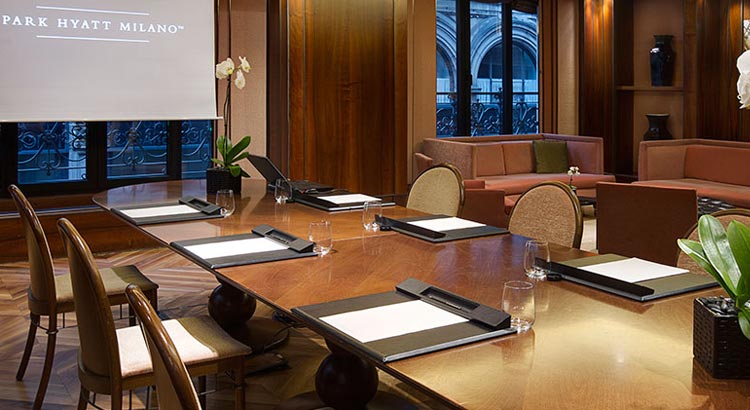 At the ceremony, in addition to Taoticket, represented by Nicola and Matteo Lorusso, were present Gigi Torre, president of Gioco Viaggi, Iain Baillie, vice president of international sales of Carnival Cruise Line, Tony Roberts, vice president of UK Cruises and Europe of Princess Cruises and Paul Nuyens, business development manager for the Benelux, Germany, Italy, Israel, Russia and Japan of Carnival Cruise Line.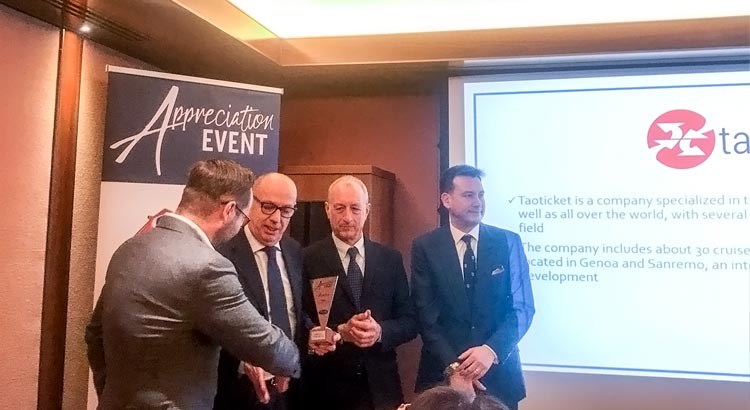 The representatives of Carnival Cruise Line have demonstrated the increase in sales in the cruise sector, a market that is growing rapidly even among the young, which is kept up to date with the new services and itineraries in constant development. Carnival Cruise Line, for example, just launched Carnival Vista, the first boat of the homonymous class, which will be added in a few months Carnival Horizon and in 2019 Carnival Panorama that is currently being built. The construction of new boats with an offer and cutting-edge technology demonstrates the growing interest of tourists in our sector. Taoticket always takes care to offer the best offers for quality holidays at favorable prices and the results have been rewarded and highlighted this time.
Princess Cruises also illustrated the innovations aboard their ships, such as the Ocean Medallion technology platform, which allows a high level of personalization of services on board, a feature that is also highly appreciated aboard the Princess boats. The Princess fleet is also waiting for a new boat, Sky Princess, which will go into service in 2019.
After the awards ceremony, guests were able to taste a lunch created by Andrea Aprea, the starred chef of the Vun restaurant, in a refined setting where everything revolves around the sensory experience of food, simplicity, tradition and Innovation to surprise the lucky guests.