Richard Benson, together with Boy George – friend and singer produced by Virgin Records – have participated yesterday in Genoa, Italy in the celebration for the start of the construction work of 3 cruise ships commissioned by Virgin.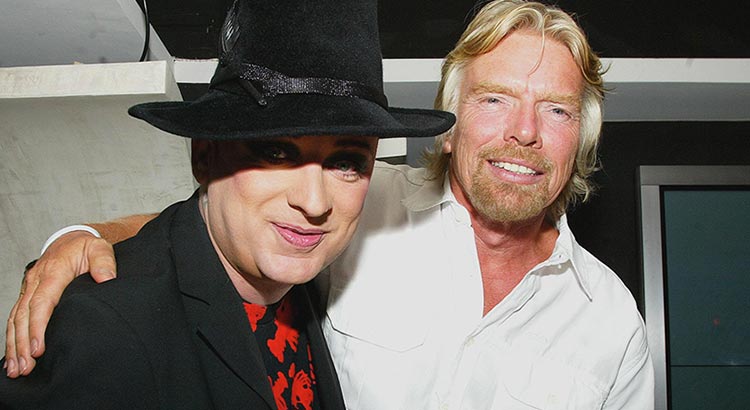 The two will climb down from a crane into Fincantieri's construction site (Genoa, Italy) where the three twin ships will be built. They will have a 110.000 tons tonnage, 278 mt. length and will host around 2.700 passengers, for a total of 1.400 cabins, most of which will be provided with a balcony. They will give birth to the new cruise company "Virgin Voyages".
Such ships will be innovative and technologically advanced both in their design and the materials used, though one of the main focus of the company is a low environmental impact using the energy of the wave motion and restoring energy from the heat of the generators.
The projects published so far show a new generation of cruise ships – futuristic and brave – just like Mr Branson has always shown himself to the public. We will have to wait for 2020 in order to see the first ship of the three twins, that will follow the first in 2021 and 2022.
Regarding the names of the ships, it will be decided through an online competition, so feel free to contribute with all your ideas!