You will arrive in the Mediterranean in March 2018 in unique Symphony Of The Seas from Royal Caribbean.
On Board of this extraordinary boat you will find 16 bridges between innovation and fun.
Among the new features we want to put in evidence the three water slides, multiple, with bends and hair-raising turns and a descent from high bridge to Central Park.
The Bionic Bar, single bar aboard cruises varandas headed by barman-robot. An attraction without the same will be the Ultimate Abyss, the highest slide that exists on a cruise ship, with its 45 meters above the sea level. Inescapable Rock Climbing Walls that will allow you to scale a real climbing wall. It will be possible to enjoy in addition to Voom, internet connection today on fast day aboard.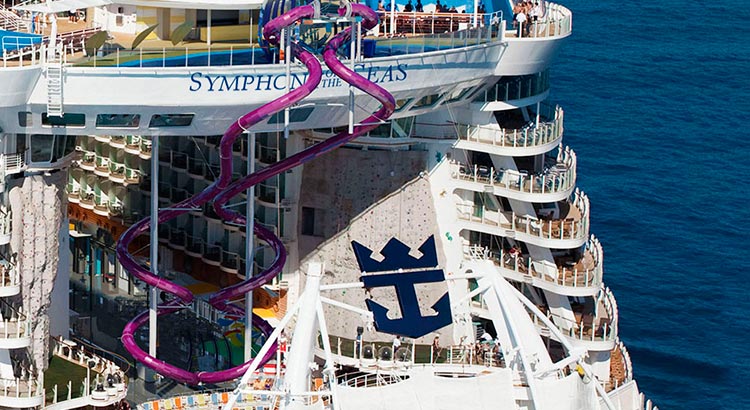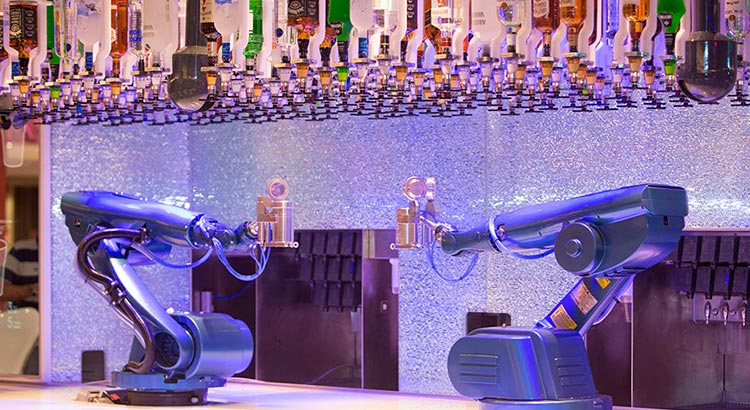 The Ultimate Family Suite
The new and innovative Symphony of the Seas has a family suite on 2 floors, the largest on the sea: The Ultimate Family Suite.
In Symphony of the Seas you can find pack and solutions designed for families with children. For example, room of the children, that connects with the dining room on the ground floor with a thrilling slide. The suite is equipped also with a stand design chairs and hockey Egg Chair. A separate TV room to watch movies while you eat some popcorn freshly made, a library and games are included in the Ultimate Family Suite.
The suite measures about 125 square meters and has a balcony of 20 square meters with walk-in closet, a pool for the kids table, and a large jacuzzi overlooking the ocean; two-bedroom apartment can host up to 8 people. Each family Suite includes the Butler, the "genius of Royal Caribbean" service.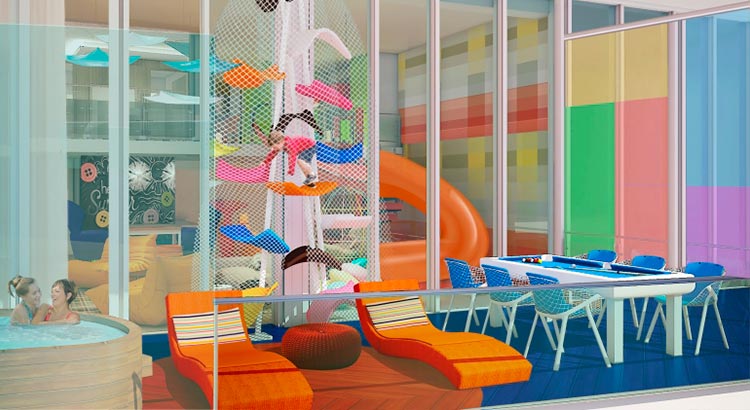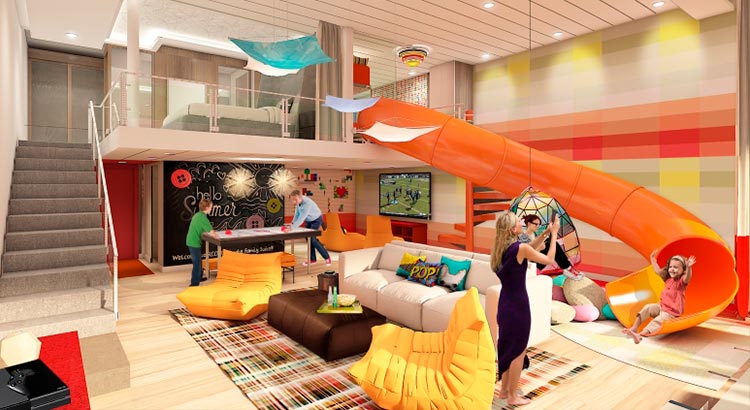 Forward March 2018
The debut of this surprising boat is in March 2018. The tonnage of Symphony of the Seas is 3,000 tons more with respect to the other boats of class Oasis, one of the largest ships to the world (Harmony, Oasis and Allure Of The Seas).
As Harmony Of The Seas, Symphony Of The Seas will be the Royal Caribbean's Oasis class, still will not equal to other boats of the same class.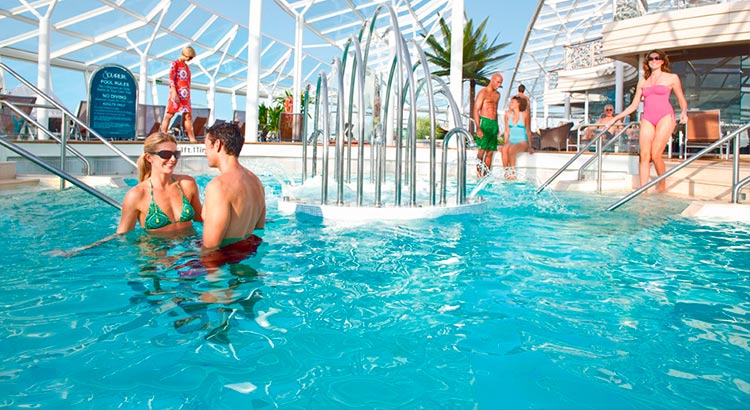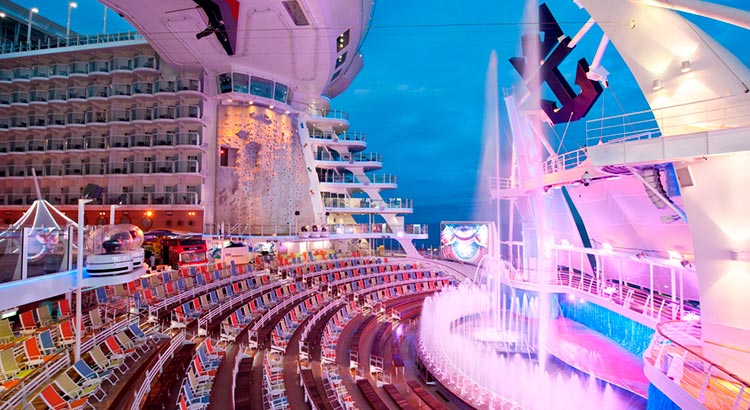 Watch the video if you want to know more about Symphony Of The Seas